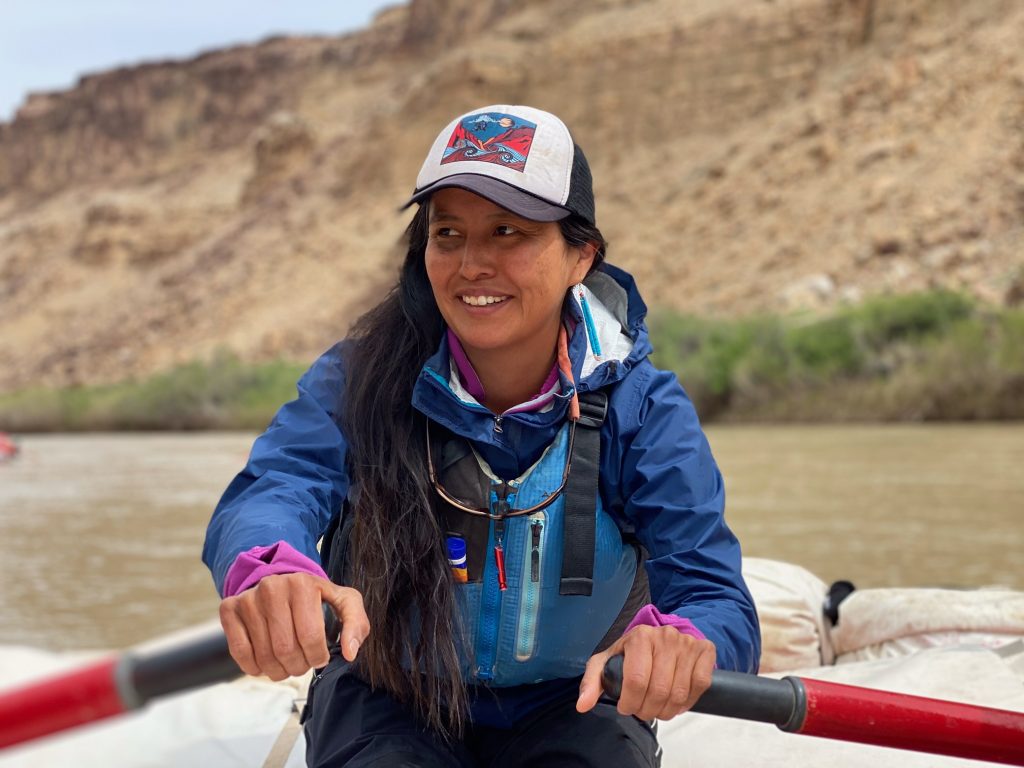 Colleen grew up wandering the washes, mesas, and sandstones in Shą́ą́'tóhí, a small community located on the Navajo Nation in northeast Arizona. She is Kinyaa'áanii (Towering House) born for Lók'aa' Dine'é (Reed People). Her maternal grandfather's clan is Tó'aheedlíinii (Water Flows Together) and her paternal grandfather's clan is Tł'izi'łání (Manygoats). She is from the communities of Shonto and Blue Gap, Arizona and this is how she identifies herself as a Diné (Navajo) woman.
A nomad and desert girl at heart, Colleen is most content outside, whether it's hiking 17 miles in the Grand Canyon in one day, rowing a boat down the San Juan River, sleeping in her car at one her favorite places to camp – Valley of the Gods – or traveling solo in another country for the first time in Peru in 2019. No matter where she ends up, Colleen always carries two items with her during her travels – tádídíín (corn pollen) and turquoise for protection and for prayer as she moves through the world.
Personally and professionally, Colleen is passionate about the protection and conservation of the diverse landscapes, cultures, and waters that she is surrounded by because it is part of who she is and where she comes from. It is instilled in the stories, teachings, and clans that have been passed down to her. In addition, she is an advocate and raft guide on the San Juan River and Green River, a facilitator, a researcher, an educator, an amateur photographer, and a volunteer with NavajoYES, Colorado River Days, Flagstaff Mountain Film Festival, and most recently with the Biosphere 2 helping construct SAM.